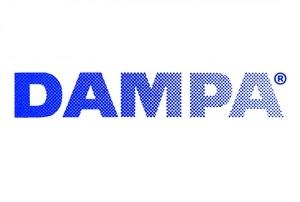 Metalcolour A/S has, as of May 25, 2012, acquired DAMPA ApS in Tommerup, Denmark from the U.S. Chicago Metallic group. DAMPA, which in 2011 generated sales of some EUR 10 million, is a leading manufacturer of suspended metal ceiling systems for both marine and building applications.
DAMPA's history dates back to 1950-s, where the company invented the concept of sound absorbing perforated ceiling panels, which was launched under its original name "DAEMPA". Since then the company has spread its concept to most parts of the world where the current name "DAMPA" has become a synonym for these ceiling systems.
Metalcolour A/S, with group turnover of about EUR 25 million, manufactures coil coated and laminated steel and aluminium sheet for a variety of purposes, including shipping and building panels, appliances and automotive parts. It has two production facilities, one in Nykøbing Falster, Denmark and one in Ronneby, Sweden.
Metalcolour has for some years been DAMPA's main supplier of coated steel and aluminium, and through a closer integration between the two companies, substantial savings and more effective launch of new product designs and innovations are expected.
In connection with the acquisition the current Supply Chain Manager at DAMPA, Michael Nykjær, is appointed Plant Manager of DAMPA, while the Chairman and co-owner of Metalcolour A/S Henrik Kaa Andersen becomes CEO. After a short transition period, Michael Nykjær will take over this position.
For further information, please contact:
Henrik Kaa Andersen, hka@metalcolour.com, mobil: +45 20234499
Michael Nykjær, mn@dampa.dk, mobil: +45 23481101
or read the pressrelease as pdf below:
2012-05-29 DAMPA PressRelease in English
2012-05-29 DAMPA PressRelease in Danish